"I call her the 'Poet/Scientist.' It's a compelling combination."
–An editor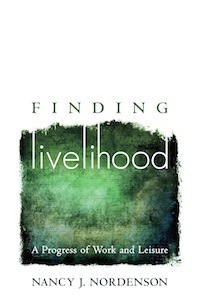 On the creative side:
After hours, which I'm loosely defining as early mornings or late evenings or weekends or other cracks of random time, I work at creative writing, spiritual writing, essaying. I don't think of it as a hobby I play around at, but rather a spiritual vocation that I practice. I try to essay through layers of meaning; to behold life with an imaginative eye of faith; to create bridges from seen to unseen reality and back again; to write in a spirit of doxology and prayer and with an aim toward wholeness and calm. Click here to read more about creative writing.


Best American Essays 2010, 2012, 2014, 2015, and 2016 notable mentions
Best Spiritual Writing 2012 and 2013 notable mentions


Please also visit the website, The Livelihood Project.

On the medical side:
By day I'm a medical writer. For more than 18 years I've had the opportunity to work on all kinds of interesting medical projects for clients who invite me to part of their project teams. With an undergraduate degree in biology/chemistry, postgraduate education and certification in laboratory medicine, and clinical experience in labs with test tubes and Petri dishes and as an educator and consultant, I bring a broad and deep knowledge of what can ail the human body and what medicine can do to help or heal. I'm not a doctor but as a medical writer, I'm part of the life-giving team. I choose assignments that have scientific integrity, aspire to aesthetic merit, and meet real needs. I am a member of the American Medical Writers Association and also have a Master of Fine Arts degree in creative writing, which I believe helps me bring a creative spin to my work. Click here to read more about medical writing.

I hold a Master of Fine Arts Degree in nonfiction writing and am a member of the American Medical Writers Association and the Authors Guild.

I live in Minneapolis with my husband. Our two fine sons are grown; they and our two fine daughters-in-law each make me proud every single day.
© 2003–2019. All rights reserved. Nancy J. Nordenson.